Please note that the below timetable is for the public boat service only. Our staff at Cape Kudu Hospitality Lounge will accompany you to your boat.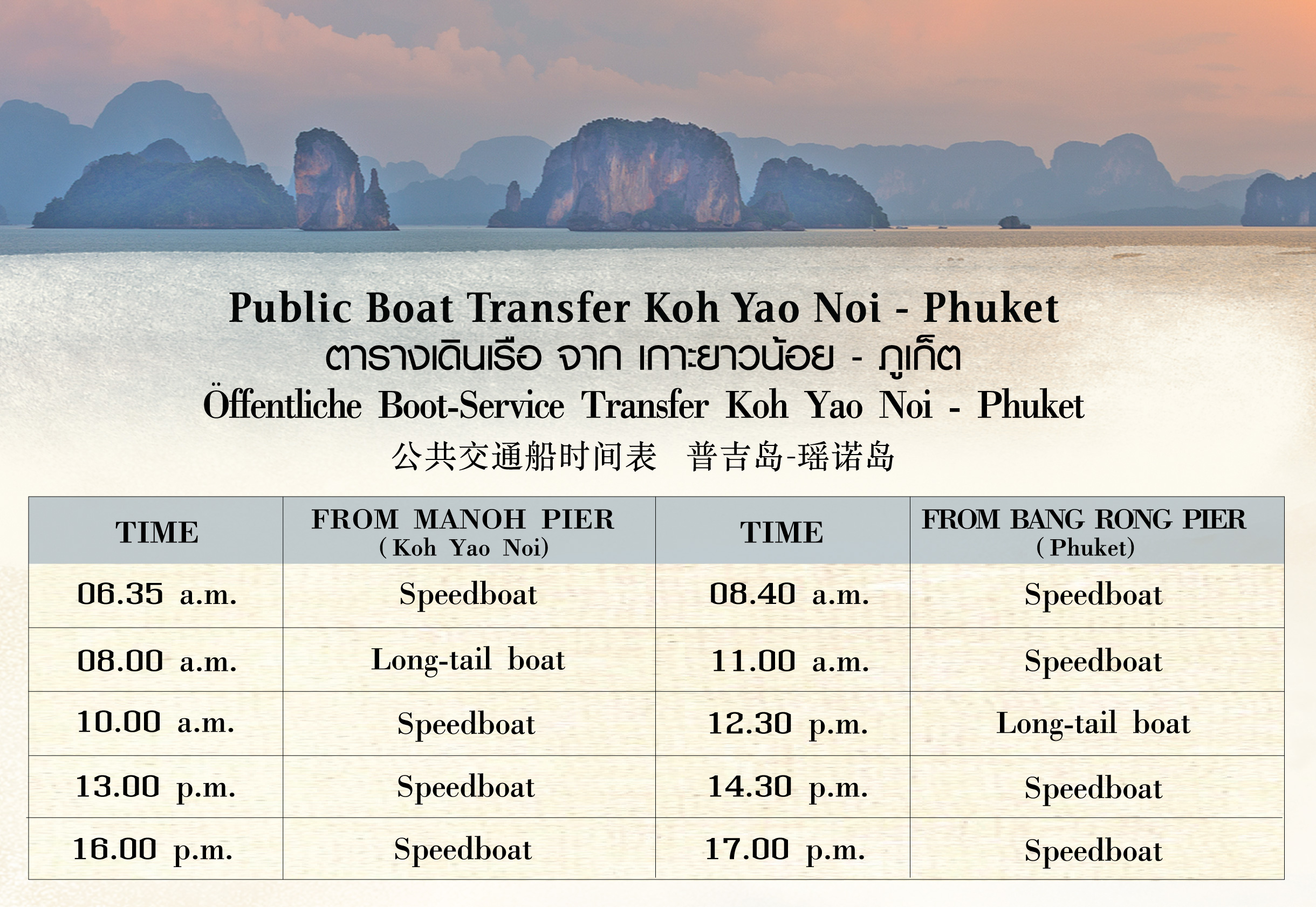 ** Should you require a private speedboat charter, please contact the hotel direct for further information Boat schedule is subject to change without prior notice.
If you plan to travel in a group of 6 to 8 during public holidays we advise you to arrive early to secure a seat. Alternatively, you could book a long-tailed boat or a speedboat independently. Please contact Cape Kudu Hotel to let us know of your plans.
25/54, 25/55 Moo 5, T.Koh Yao Noi, A.Koh Yao, Phang Nga 82160, Thailand
Tel: +66 76 592 600 Email: reservations@capekuduhotel.com
Website: www.capekuduhotel.com